What is Uni/Care Systems?
About Uni/Care Systems
Pro-Filer is designed to be used as an Electronic Health Record (EHR). All information entered manually in a consumer paper record can be stored in Pro-Filer. The system emulates the functions performed in a company such as referral, registration, scheduling, assessments, treatment planning, authorizations, services recording, billing and accounts receivable, quality management and outcomes monitoring. All the information is processed once and retrieved for different purposes as defined by company staff.
Uni/Care Systems User Reviews
Free Resource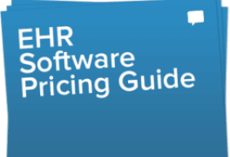 Medical, EMR & EHR software Pricing Guide
Don't let price confusion keep you from selecting the best software!