UniCharts is an electronic medical records (EMR) system for general practitioners, consultants and small clinics. It enables users to create refills, notes, charts, referral letters and messages. The solution also allows users to create customized charts, excuse letters, patient invoices and custom reports. UniCharts can be customized to cater to the needs of different medical specialties including primary care, neurology, pain management, general surgery, cardiology, urology and more.
Users can simultaneously manage and manipulate multiple patient charts and can forward them to other users in the medical facility. The patient screen provides various details including demographics, encounters and historical information.
UniChart can also be used to create various letters, consultation notes and custom reports with predefined or custom templates and have them printed or faxed. Users can export patient data in XML or PDF format and can import them from CSV or an Excel file format.
UniChart includes handwriting recognition technology and voice recognition technology. The solution can be installed on Windows operating systems and can be accessed via a web browser from the same workstation or others in the same network.
Specialities
General Practice
General Practices
About Unicharts
electronic medical record system is a Windows based program with a small footprint and low memory overhead. The system has been optimized to deliver high performance with comparatively low resource contention.
Tech Support Availability N/A

Read All Read All Reviews Reviews
Free Resource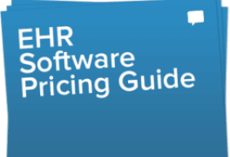 Medical, EMR & EHR software Pricing Guide
Don't let price confusion keep you from selecting the best software!